Delete Emotional Eating Habits with the Emotion Code
Stuck in the Cycle of Problematic Eating Habits
Juanita Ecker
It's easy to catch ourselves in a cycle of habits, look back, and wonder how we ever got to this point. We never notice the red flags until the consequences are too much to handle. In terms of food, this may look like uncontrollable overeating even though you're still full from dinner. It may be devouring the entire bag of candy when you're anxious about work. It may be eating just because you're bored. After taking part in these annoying eating habits, guilt and shame easily follow — the cycle continues. Does this sound familiar?
Problematic Eating Habits
I hear this story from many of my clients with problematic eating habits. They have that "Aha" moment and begin to recognize that their behaviors are no longer healthy but they still struggle to identify what is triggering their undesirable eating behaviors. 
Wouldn't it be the ultimate dream to identify what is triggering your cycle of problematic eating habits and break out of that cycle forever?
The reality is — with the emotion code, your emotional eating habits can be eliminated forever! You will no longer have to rely on willpower to stick to your healthy lifestyle. Watch this video below to see how the emotion code can change your life!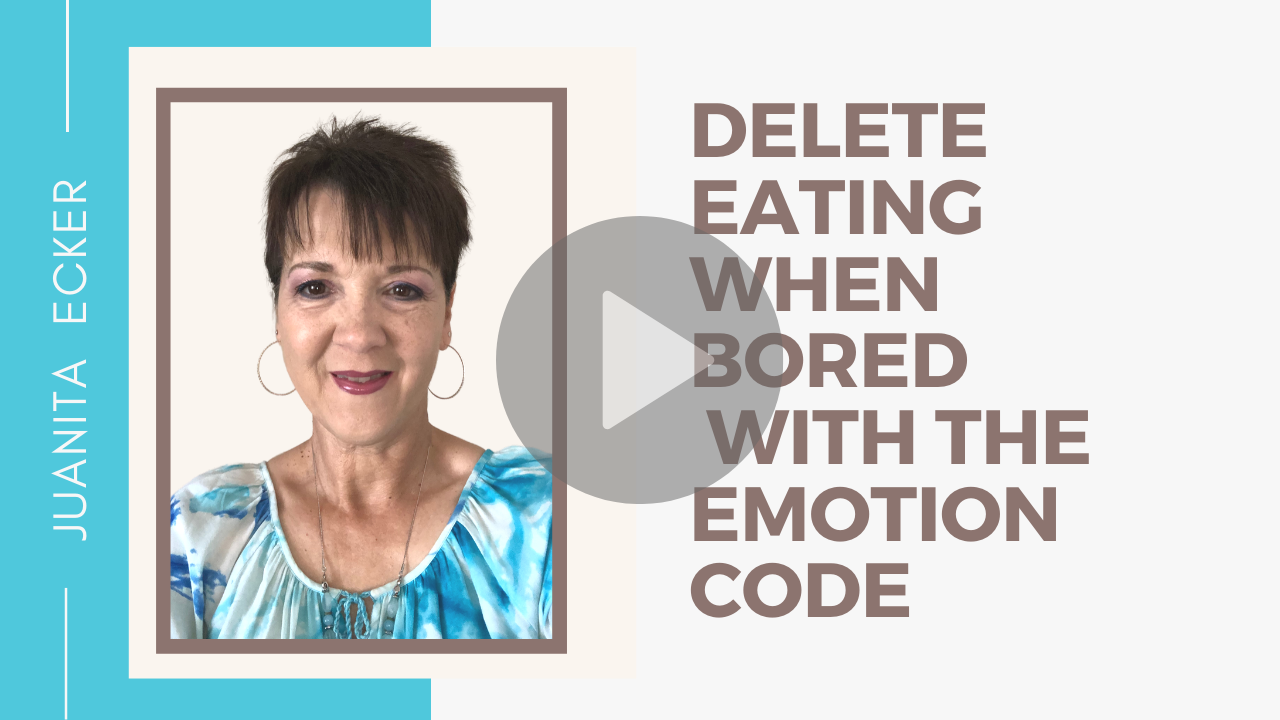 To learn how the Emotion Code can work for you, contact Juanita to schedule your free 20 minute strategy session.